Spoon makeup hacks are all the rage on the internet. And for a good reason! These easy tips and tricks can help you achieve a flawless face without spending a lot of money on expensive products. Plus, using kitchen spoons is a great way to recycle old utensils. So, whether you're looking to cover up your blemishes or want to add a little glow to your complexion, these spoon makeup hacks have you covered.
There's no need to be a makeup expert to get professional-looking results. With these genius spoon makeup hacks, you can create a flawless face in minutes. These tips will take your makeup game to the next level, from contouring to highlighting. So, grab a spoon and get started!
Ways to use a spoon to apply makeup?
We all know the drill: we get up in the morning, have a makeup routine that usually takes about an hour to complete, and by the time we finish, we're exhausted. What if I told you there were ways to cut down your makeup routine without sacrificing quality or results? Believe it or not, simple genius hacks are using everyday objects like spoons that can make your makeup look professionally done. Keep reading for my top tips!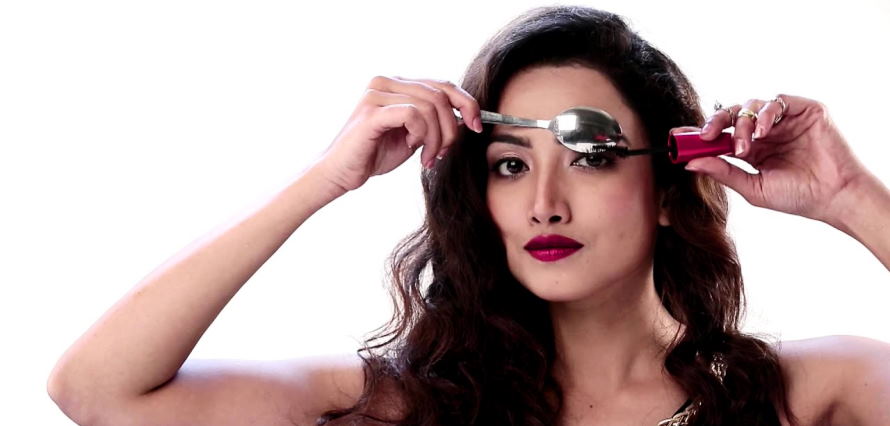 Apply foundation with a sponge for an airbrushed finish
Dab on concealer under your eyes and around your nose to hide dark circles and blemishes
Use a brush to sweep blush on the apples of your cheeks for a healthy glow
Add contouring powder to the hollows of your cheekbones, along your jawline, and down the bridge of your nose to create shadows that make features appear more defined
Finish off with a coat of mascara and some lip balm for soft, hydrated lips
How do you apply eyeshadow with a spoon?
Do you ever feel like your eyeshadow application skills could use some improvement? If so, don't worry – you're not alone! We'll teach you how to apply eyeshadow with a spoon. This method is simple, easy to follow, and guarantees the perfect result every time. So, what are you waiting for? Read on for instructions on using a spoon as an eyeshadow applicator!
You can apply eyeshadow with a spoon by placing the curved part of the spoon on your eyelid. Then you can use either end, depending on what size shadow brush is needed for that spot, to apply and blend out the color. You will want to be careful when applying shadow along the lash line not to poke yourself in the eye. The same holds when blending colors around the crease and brow bone areas.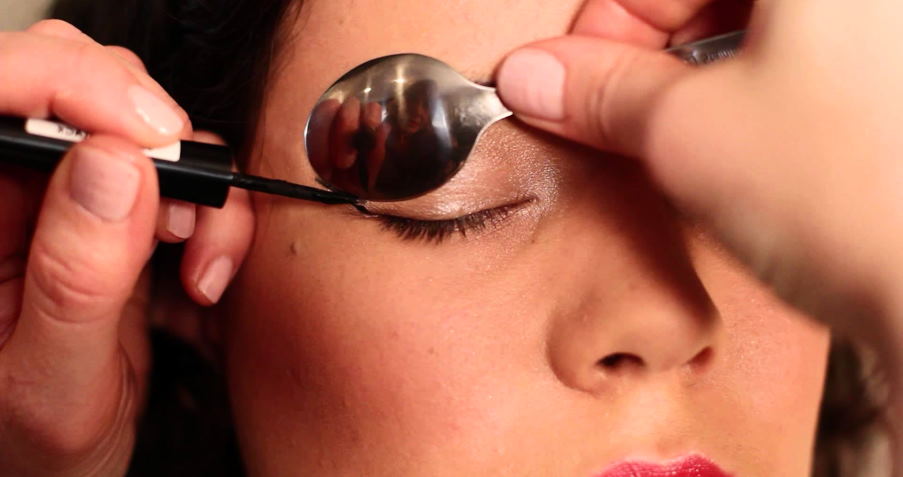 Many people opt for using foam or sponge applicators or brushes instead of spoons because they feel that they have more control over where their makeup ends up going onto their face/eyes/lips etc. But if this technique works better than all others, then why not? It doesn't matter how it looks as long as you're happy with the results.
It depends on what brushes are available to you and which work best for your particular needs. For example, some people may find that using an angled brush works better than a flat one when applying eyeshadow along their lash line; others might prefer using spoons because they feel like there is less risk involved (i.e., poking themselves). The choice is completely up to each person, but either way, this tutorial will show you some easy steps to apply eye shadow correctly so that your makeup will last all day long!